San Francisco Bay Area Limousine Service
San Francisco Bay Area Limousine Service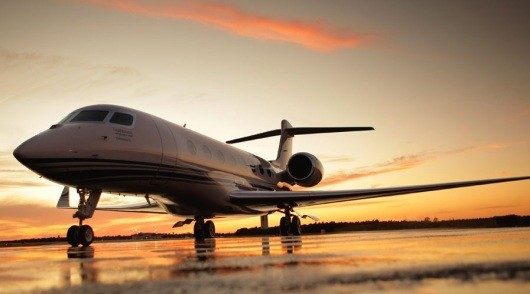 Traveling can be a stressful experience. Between the rush to catch flights and finishing up your trip to your intended destination once you finally land, it makes sense why so many people find traveling to be long grueling experiences. However we here at Apex limo service bay area are committed to changing all of that. For all visitors and residents of the beautiful Bay Area we are now offering full comprehensive bay area airport transportation. While we of course offer our services to the main Bay Area airports of OAK, SJC and SFO we are now extending our limousine services to cover any private airport within the Bay Area.
Bay Area Airport Transportation
Our Private bay area airport transportation service is a luxury limo transportation service that brings you to or from any Bay Area Private Airport. We are the Bay Area's premier limousine transportation service provider and are well known and respected for our punctuality, customer service as well as pristine fleet of limousines. Here is how it works: first we discuss the exact airport location and time of your arrival. We coordinate to ensure that your pick up is on time every time. One of our limo drivers will pick you up from bay area airport or San Francisco airport and transport you to the destination of your choosing. At Apex Limousine Transportation service we only work with the most professional and top-notch limousine drivers. Every single one of our limo drivers are experienced professionals who take limousine driving seriously. We do background checks and quality control assessments to make sure that our clients' safety is never compromised. Our Bay Area limousines stand apart in a world all of their own. We have a beautiful fleet of black limousines, Sedan,s MKT's and SUV's that are pristine in look as well as mechanics. All of our vehicles are new models and up to date and have comfortable leather interiors as well as new model exteriors. They are constantly checked up by our mechanics to ensure the safety of our clients every single ride. The amenities and interior of our San Francisco and Bay area airport transportation limousines include Sirius XM satellite radio and state of the art sound system equipment. Our clients have the ability to control the surround sound system and customize their experience to be everything they want it to be. The new model limousines and professional grade driving that we offer make us the number one limo provider in the entire Bay Area and the go to limousine provider for Bay Area airport transportation
Limo Service Bay Area
We know there are private airports throughout the Bay Area and for us at Apex Limousine Transportation service this is not an obstacle. We provide our limo services throughout the Bay Area and offer customizable limousine services that ensure you get where you need to go on time every single time. We pride ourselves on having a consistent 5 star track record and an incredible staff of professionally trained limousine service drivers. For those who are looking for something more extensive than just a simple pick up or drop off our limo transportation service can definitely help. We can transport you and your party in one of our new model limousines from the Bay Area Private Airport of your choosing to the incredible, famous, and beautiful streets of San Francisco. If you're looking to be taken to a hotel or for a night out on the town we offer full San Francisco limo services. We know the city better than most and would be more than happy to provide you with a basic itinerary of restaurants, bars and/or interesting sights to see if you would like to explore San Francisco after we pick you up at the Bay Area airport of your choosing. For those who are visiting Northern California and love wine, the wine country is a must visit destination. We offer comprehensive wine country limo service transportation to all of our clients. Our limousines are the perfect option for traveling from a Bay Area private airport to the Sonoma Valley or the Napa Valley wineries. Because we focus and specialize on providing limousine transportation to the wine country we have the ability to specialize and customize a fun and educational Napa Valley or Sonoma Valley wine tour transportation. If you are interested in beginning your limousine wine tour immediately after we pick you up from the airport we can develop an itinerary for you and your party. If you want to wait a day or two we can also come back to where ever you are staying and bring you on an incredible limousine wine tour of either the Sonoma Valley or Napa Valley. Our knowledgeable and experienced staff and drivers will help you customize a unique itinerary that never disappoints and includes the best restaurants and wineries in all of Northern California.
Here at Apex Limousine Transportation service we offer an array of incredible limo, sedan, and SUV based services. It is our duty and goal to meet your specific needs every single time. We always go the extra mile or two to ensure that whatever airport you arrive at or need to go to, whatever time it may be, Apex is here with a new model limo vehicle to make your experience the best it can be every single time. We know the stresses of travel can be overwhelming – that's why when you travel with us you are getting something more than basic transportation from point A to point B. So what are you waiting for? The next time you need limo service transportation to or from a private bay area airport Give Us a Call!
PRICING