Dinner Limousine Service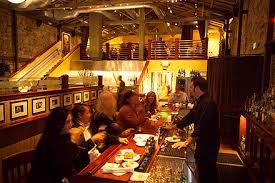 The work week can be exhausting and stressful. We know how that is. In fact we at Apex are here to help you relax and escape the stress. We are a Napa based limousine transportation service. We are now offering comprehensive limousine dinner services and limo dinner packages to our clients throughout the Napa Valley Area.
At Apex we start by figuring out exactly what you want and helping you develop a basic itinerary. Once we have decided upon a place for pick up, drop off and location for dinner then your evening will be ready to go. We have a very professional staff of Napa limousine drivers who are experienced and knowledgeable about the entire Napa Valley. This gives us an advantage to other Napa limousine services. When our limousine drivers and limo town car drivers are taking you and your limousine party to dinner they are doing so with grounded knowledge about their surroundings that allow our drivers to never get lost but always get where they need to go every single time. Our limousine drivers are experienced in ensuring that every ride with Apex is not just safe but also luxurious. We put our drivers through rigorous safety standards and background checks to make sure that when you are in one of our limousines you are in the safest hands possible. On top of our drivers we also boast a large fleet of state of the art limousines. Our black fleet of limousines vary in size and are perfect for limo night parties of up to 8 clients. They boast incredible interiors with comprehensive amenities. Every limousine has a pristine bar selection as well state of the art surround sound system that gives you control over the music the entire ride. We pride ourselves at Apex for having the best limo town car service and local limo drivers. Our leather interiors make the entire ride, every ride, something memorable.
Limo Dinner Service
If you are looking for a relaxing way to spend a weekday or weekend evening in Napa Valley, Apex is here

 to help with our night on the town limo service and dinner options. Our comprehensive Dinner Services are the perfect luxury limousine compliment to the stress of your work week. First what we do is pick up you and the party of your choosing in one of our pristine limousines. We bring you all to the restaurant of your choosing for an unforgettable night on the town limo service.

If you are interested in making a stop for a drink along the way we can easily accommodate that as well. Our drivers are timely and professional and will never leave you waiting nor get lost. Our limousines are the most relaxing way to get to and from an incredible and delicious dinner anywhere in the Napa Valley. As experienced providers luxury limousine Dinner Services we know all areas and regions like the back of our hands. In fact if you and your limousine party are unsure where exactly you want to have a meal we will gladly make suggestions of restaurants we know are both delicious and consistent. Whether you are looking to explore a new restaurant in Napa Valley Sonoma Valley, San Francisco, Oakland, Berkeley, San Jose or anywhere else in the Bay Area we can definitely bring you there in a luxurious limousine. Our commitment to pristine services mean that the entire time you are riding with Apex you can expect to have a relaxing night out for Dinner with you and your friends the entire time. Our limousines are luxurious and incredible and perfectly suited to make your dinner out a relaxing escape from the rest of your week.
Napa Dinner Service
At Apex we are committed to our clients. No matter where you want to go out for dinner in a limousine, we are here to help make it happen. From the moment you step into one of our limousines you will realize how we stand apart from other dinner service limousine providers.

We are committed to making sure your entire experience is something you will never forget. For us, whether bringing you and your friends to dinner to the most famous Napa or Sonoma Valley restaurants or driving you home in one of our limousines, we take our profession seriously. It is something we take pride in – there fore we are not afraid to go the extra mile every single time one of our drivers gets behind the wheel of a limousine. We understand that when you go to dinner you want to experience luxury and relaxation and of course good food. We have made it our mission to do everything possible to make all of this and more happen. Whether you are looking for a limousine dinner service in the Napa, Sonoma, or a limousine dinner service in San Francisco, or anywhere else in the Bay Area we are here to make it happen every single time. So please give us a call today and together we can make your dinner dreams come true for you and your friends or loved ones today!
PRICING