Napa Valley Wine Tours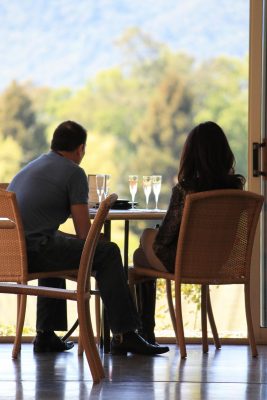 Napa Valley is the heart of Northern California. This world renowned wine producing region combines a stunning natural landscape with cutting edge viniculture innovation. People from all over the world visit napa valley wine tours just to taste and experience this incredible and unique corner of California. Here at napa wine tours Limousine Transportation we know there are many ways to experience the grandeur and beauty of the Napa Valley tours. However our limousine wine tour napa valley offer something unique and incredible and will show you the best of what the napa valley wine country tours has to offer.
The Napa Valley has a deeply rooted agricultural history with its countless acres of arable land and mild climate all year round. As settling populations introduced agricultural practices to the region, like other notable farming areas of California, it became a pristine location for small scale farmers to grow a ride range of fruits and vegetables. By the end of the 19th century, due to the near perfect conditions for growing grapes, over 100 vineyards and wine producers were established throughout the Napa Valley. However the onset of prohibition coupled with agricultural setbacks forced most of these initial wineries and grape producers to cease production. Although prohibition was repealed in 1933 wine production in the region was largely scaled back and would not see another resurgence for a number of decades. Wine producers quietly began to set up shop in the region rebuilding vinicultural infrastructure and sowing the seeds for the Napa Valley we know and love today. In 1976 the Napa Valley would firmly secure its place in the world of premium wines. At the 1976 Paris Wine Tasting a Napa Valley Chardonnay and Cabernet Sauvignon defeated world famous French produced wines in a blind taste test. This victory reinvigorated wine producers of the Napa Valley winery tour and popularized the region as something more than a hidden secret – the Napa Valley was now a world class wine producer on par as far as quality and taste with any wine producing region anywhere in the world.
Wine Tasting Tour

Today the Napa Valley is home to more than 450 wineries and hosts over 4.8 million Napa Valley wine tasting tours per year. On any given day people from all over California, the United States and the world visit the best Napa Valley wine tours to taste the world class wine tours in Napa Valley and regional cuisine found nowhere else in America. Napa wine tour limousines pepper the roads bringing wine tours Napa enthusiasts on memorable Napa winery tours of the region. The wide range of wineries, wine tasting tours in napa, and locally produced wines fit all tastes and budgets. Premier Napa Valley Zinfandels, Cabernets, Chardonnays and everything in between boast a unique quality only found in this incredible Napa tours region of Northern California. Almost every single winery is open and available for wine tours Napa valley wine tastings and limousine driven tour of Napa valley. Napa valley wine tour packages and wine country tours Napa are an integral component to any exploration of the Napa Valley tours & transportation. Wine tasting tours Napa valley allow you to explore the nuances and differences between not only wine varieties within a single winery but also to compare and contrast the differences between wineries. When enjoying these Napa valley limo wine tours in one of our Napa wine limo, you will discover an extra element of luxury and relaxation while on your Napa valley wine tasting tour. Each and every vineyard prides itself on utilizing unique varieties of grapes and incorporating specific production processes that create finished products as exquisite as they are varied. When developing a   Napa valley private wine tours itinerary for your Napa valley tour in a luxury limousine there are many wineries to consider. Some of the top rated best winery tours in napa  visit wineries that perfectly compliment each other on a Napa valley tours and transportation winery tour include (but are not limited to): Beaulieu Vineyard, Black Stallion, Buehler Vineyards, Del Dotto, and the Cade Estate among many others worth exploring. The Napa Valley is also internationally recognized for its restaurants. The exclusive Michelin restaurant rating system has given a number of Napa Valley restaurants phenomenal reviews including The French Laundry, La Toque, Solbar and Bouchon Bistro. Many of these world famous establishments use local, fresh and organic ingredients as a basis for developing unique California and international cuisines. No Napa valley winery tours limousine winery tour is complete without incorporating delicious Napa Valley restaurants. The network of delectable and incredible tour of Napa wineries and restaurants are set within the stunning natural beauty that make up the Napa valley wine tour. Rolling hills and lush fields compliment one another and create landscapes that adorn beautiful vantage points throughout the region on your Napa valley transportation tour. The Napa Valley's Napa tour will also unlock the natural setting beautifully and perfectly accents the sweetness of a Chardonnay or the robust body of a Cabernet to make your Napa valley wine tours limo one you will never forget. There really is no better way to enjoy the essence of the Napa tour than with the best wine tours in Napa in a Napa wine tours limo.
Limousine Wine Tour

To truly experience the best Napa wine tours Napa Valley has to offer, to see the hidden gems off the beaten path as well as the major must see wineries, Apex Limousine Transportation is here to help with Napa wine tour packages by highlighting the best wine tours in Napa valley. We offer best wine tours napa valley private limousine winery tours to everyone from the seasoned Napa Valley veterans to the first time limo wine tour napa visitors. Our best Napa wine tour private limousine winery tours bring you to as many or as few wineries as you desire. There is no cap on mileage or number of stops on your private wine tours. You have the option of developing your own Napa valley wine country tour with a list of wineries and/or restaurants of your choosing. We also help develop winery tour itineraries free of charge for your best Napa valley winery tours. Our dedicated in-house staff and knowledgeable wine tours limousine drivers are deeply embedded within and knowledgeable about wine tours in napa ca and have provided limousine tours for many years. For this reason we consistently and successfully help our clients develop custom wine tour itineraries that reflect the tastes and desires of each individual client or group.

With so many different destinations to choose from our expertise help narrow down the choices to wineries we know will not disappoint and will create an incredible winery tour you will never forget with best wine tour napa. Our fleet of vehicles include SUVs, limousines and sed ans that are as safe as they are luxurious and perfect for a group of any size. Our professional team of limousine drivers are experienced, knowledgeable and punctual. Their deep knowledge of the Napa Valley and esteemed limousine driving capabilities will help enhance your experience by taking you on direct yet beautiful routes through majestic foothills and serene orchards. Our large base of clients agree – with Apex Limousine Transportation you get much more than a simple ride from one place to another in limousine. From the moment you step into one of our limousines to the moment you exit you will agree that with in an Apex limousine you always have an experience. A luxury experience. From the moment you call us until we drop you off at your final destination our Napa Valley winery tours are something you will never forget. We always take the extra step to make your limousine experience a journey and exploration of the Napa Valley that will always be something special and memorable. We guarantee our private winery tours in our luxurious limousines will always be an incredible time. So book your Napa Valley limousine winery tour today! We promise that by the time we drop you off in one of our incredible limousines you will be asking for more.
PRICING