San Francisco to Livermore Valley Limousine Winery Tour
San Francisco to Livermore Valley Limousine Winery Tour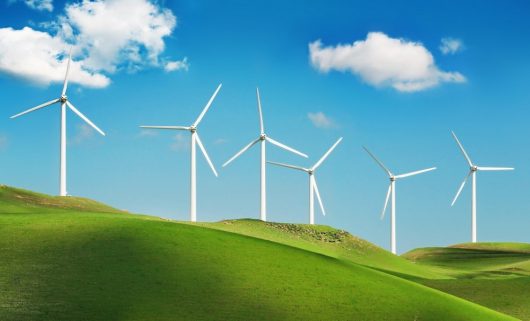 In the tri-valley region of southern Alameda County is the Livermore Valley. Not far from the beauty and metropolitan climate of San Francisco, this region is a piece of the countryside situated in the larger metropolis of the Bay Area. While residents and visitors to San Francisco alike could spend a lifetime exploring all corners of San Francisco, the greater Bay Area has many treasures that are worth seeing. The Livermore Valley is an exquisite and incredible hidden secret within a short drive from San Francisco. As one of Northern California's lesser known wine producing regions, the Livermore Valley is a perfect destination for Livermore limo wine tours for residents and visitors to San Francisco alike.
The Livermore Valley is often overshadowed by the more well-known and popular Napa and Sonoma Valleys. However long before the Napa Valley was given international credibility for its wines, Livermore Valley wines won the Grand Prix at the 1889 Paris Exposition. This made the Livermore Valley the first California wine to win a competition in France. Like all wine producing regions, production plummeted during Prohibition with only Concannon and Wente continuing until the present day. While staying less popular than Napa Valley throughout the 20th century the Livermore Valley continued to produce world class wines and many of them. Unique to the Livermore Valley are the Petite Sirah grape variety that makes a delicious red wine unlike anything else produced in Northern California. The hotter conditions in the Livermore Valley as compared with the Sonoma or Napa Valleys make wineries more prone to producing dessert wines. With such a close proximity to San Francisco the Livermore Valley is one of the Bay Area's premier go to destinations for limousine winery tours.
Livermore Limo Wine Tours

Here at Apex Livermore tours limo transportation we specialize in San Francisco to Livermore Valley limousine wine tours. We are a luxury limousine transportation company the helps open the doors of the incredible Livermore Valley to residents and visitors of San Francisco with comprehensive Livermore tours and winery tours. For those looking to experience their first wine tour Livermore in the Livermore Valley we use our knowledge and experience to work directly with you in developing a unique and comprehensive wine tours Livermore itinerary. Our understanding of the Livermore Valley as well as San Francisco gives us an advantage in bringing first time limousine winery tour guests on an incredible journey of a lifetime. Our deep knowledge and experience in San Francisco and the Livermore Valley help us develop winery tour itineraries that will meet your specific tastes and desires. For those who are more experienced in limousine winery tours in the Livermore Valley feel free to develop your own winery tour itinerary and we will follow it step by step. We have a very experienced and knowledgeable staff of limousine drivers who are very experienced with Livermore Valley winery tours as well as the city of San Francisco. They are professional, timely and will provide smooth rides from San Francisco to the Livermore Valley ensuring that your entire limousine winery tour is both safe and relaxing.
Livermore from San Francisco Wine Tour
We also boast an incredible fleet of limousines here at Apex. Our limousine fleet are varied in size and are capable of providing incredible limousine winery tours to parties of up to 8 passengers per vehicle. The limos are regularly refurbished and tested to meet the highest standards of safety and as well as luxury to ensure that your transportation service ride from San Francisco to the Livermore Valley will be the best it can possibly be. Of course the luxury of our limousines will be complimented by the incredible lush valleys and rolling East Bay foothills that our limousine drivers will bring you to see on your next limousine winery tour. The Livermore Valley is full of both incredible wineries and restaurants as well as beautiful natural settings that make any limousine drive that much more enjoyable. Once we have brought you on your limousine winery tour to the incredible wineries and restaurants of the Livermore Valley one of our experienced limousine drivers will return to you and your party to San Francisco safely.

 There is a reason why Apex stands out among the rest as the premier provider of limousine winery tours to the Livermore Valley to residents and visitors of San Francisco alike. Our dedication to showing San Francisco what the Livermore Valley and it's incredible wines are all about stand us apart. Our direct relationship with wineries and restaurants gives our guests an invaluable set of references to truly see what a Livermore Valley limousine winery tour is all about. We know which wineries and restaurants will make your limousine winery tour one that stands out as something special and not just routine. We encourage all residents and visitors of San Francisco to explore one of the richest and most vibrant wine producing regions of Northern California in the Livermore Valley. Our limousine winery tours will bring you there in luxury and style and expose the best of Bay Area wine production. Our experience in San Francisco and the Livermore Valley give us a step above other service providers. We have been opening up the secrets of the Livermore Valley to residents of San Francisco for years and deepening the connection between San Francisco and the Livermore Valley's best wine producers. So look no further than Apex luxury transportation as San Francisco's gateway to the Livermore Valley.
PRICING