Ehlers Estate Wine Tasting Tour
Ehlers Estate Wine Tasting Tour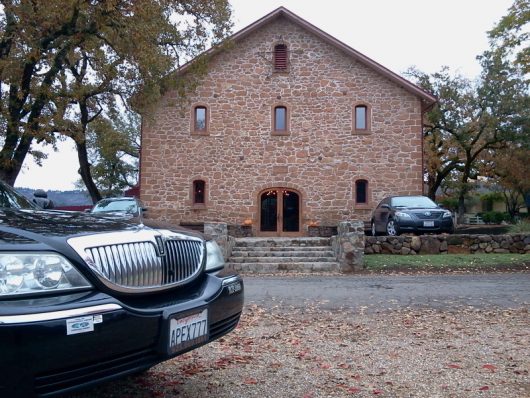 Here at Apex we believe in connecting our clients with the finest wines in California. The finest wines in the Napa Valley. We know the California wine country in and out and have spent years opening the doors of wineries to our clients. Ehlers Estate Winery Wine Tasting Tours are an incredible way to explore a fine winery in the heart of the Napa Valley. We at Apex fully recommend an Ehlers Estate wine tasting tour to all of our clients as a premium wine tasting experience. Ehlers Estate winery wine tasting tours are the culmination of a winery that has existed in some kind of form since the late 1800s when Bernard Ehlers embarked on a journey developing his original Bale Mill Winery complete with an impeccable winery building and tasting room. Existing in different forms through the early and mid-20th century the beautiful location in the Napa Valley complete with pristine soil. The most recent iteration of this location is by Jean and Sylviane Leducq – a French husband and wife team who invested the time, passion and resources necessary to rebuild the location into one of the finest in the Napa Valley. By bringing back the Ehlers name to the estate and offering Ehlers Estate winery wine tasting tours to all who visit, this couple have reinvigorated the location and adorned it with the finest styles of French and Californian wine making.  With many delicious wines to choose from there is something for lovers of all wine varieties. An Ehlers Estate winery wine tasting tour will transport you directly into the heart of Napa Valley with a wide range of delicious wines to choose from. Whether you like a Cabernet Sauvignon, Merlot or Cabernet Franc the Ehlers Estate has it all. These wines each embody the unique flavors and tastes that make up what the Ehlers Estate does best. With attention to detail and love of the wine making craft Apex is committed to bringing you there in luxury, style and always with wonderful customer service.  We believe that Ehlers Estate winery wine tasting tours are the best way to enjoy everything the Ehlers Estate has to offer and more. Let us transport you into an experience of a lifetime with an Ehlers Estate winery wine tasting tour!
Limousine Wine Tour to Ehlers Estate
The elegance of a limousine combined with the professional customer service you can always expect from Apex concretely and perfectly makes any wine country experience one of a lifetime.  At Apex we believe that providing our clients with Ehlers Estate wine tasting tours is a wonderful way to experience what the Napa Valley is really all about – delicious wines, good people and wonderful customer service. On your Ehlers Estate Winery wine tasting tour we will transport you and your party of nearly any size directly from a decided upon location into the heart of the Ehlers Estate. Your Ehlers Estate winery wine tasting tour will give you the best opportunity to taste the wonderful wines of Ehlers Estate in the beautiful heart of the Napa Valley. Join us on a journey, for when riding with Apex your Ehlers Estate winery wine tasting tour will be the journey of a lifetime that you will never forget.

Wine Tours and Transportation
At Apex our Wine Tours and Transportation services stand above and beyond due to the high level of professionalism and quality of our customer service. Each one of our limousines and luxury sedans are adorned with state of the art surround sound and high quality leather seating. Our team of drivers always go to the extra mile to ensure that you experience professionalism throughout your entire experience. We believe that your napa wine tasting limousine experience should be one of ease, simplicity, relaxation in a comfortable environment. Our staff and team of experienced drivers always ensure that this is the case, every single time. It is our mission to provide comprehensive winery tours in the Napa Valley. Our experienced staff will gladly help you from start to finish to construct a custom winery tour that takes you to the wineries you want to visit in the vehicle you want to travel in. We believe in orienting our services to our clients based on their specific desires and preferences. This helps us provide you the finest Napa wine country experience you can have. With so much that the Napa Valley and Sonoma Valley have to offer it is important to taste a variety of wineries. The diversity of viniculture in the region can make you have the experience of a lifetime no matter what your specific tastes are.
Look no further than Apex for your wine tour and luxury transportation needs. We believe that the Ehlers Estate is a wonderful winery and we are excited to bring you there. Give us a call and book your tour today! Our drivers are waiting – give us a call today!
PRICING