Bresully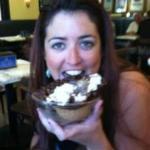 My family and I booked Apex tours for our trip to Napa for my 30th birthday. I was so very pleased with the customer service time that was taken to speak to both me and my sister about how everything was to run. I received a quote and timely answers to my questions from Nelli, who was very courteous! We have never visited wine country before and needed some great guidance. This was fulfilled through Bruce Mello, our driver. He truly was a wine expert. He took time to sit and chat with us to get to know what it is we might like to do (since we had NO IDEA). We had reserved the 6 person limo and he brought the 8 person free of charge! However, his knowledge on the area, where and when to go, and his expertise are quite priceless.
We had an absolute blast on our day through wine country! Bruce told us that if we wanted to go over our reserved time he was open to whatever we needed or wanted.
This tour was THE highlight of our family trip to San Francisco!
I would book with Bruce EVERY time!!
I would like to thank him for making such memories for me and my family on the rare occasion we can all be together!
PRICING